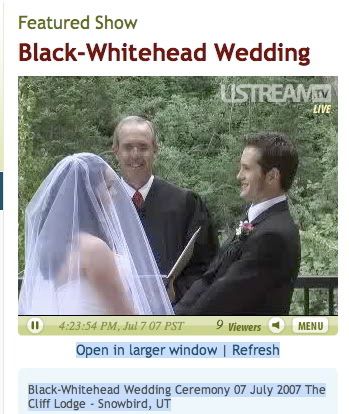 The applications for the Ustream.TV platform are almost unlimited.   LIVE interactive video is becoming more popular, more mainstream.
iDo!  We at Ustream.TV continue to be amazed at the creativity and genius of the Ustream.TV community.  Recently we have seen a increased number of Ustream.TV LIVE Weddings.  People are sharing the one of the happiest days of their lives with loved ones who are not able to make the wedding for various reasons.  Some users have streamed their wedding just to share it with the world and Ustream.TV community.
It is fascinating uses like this that will continue to help Ustream.TV remain the broadest live video platform on the web.